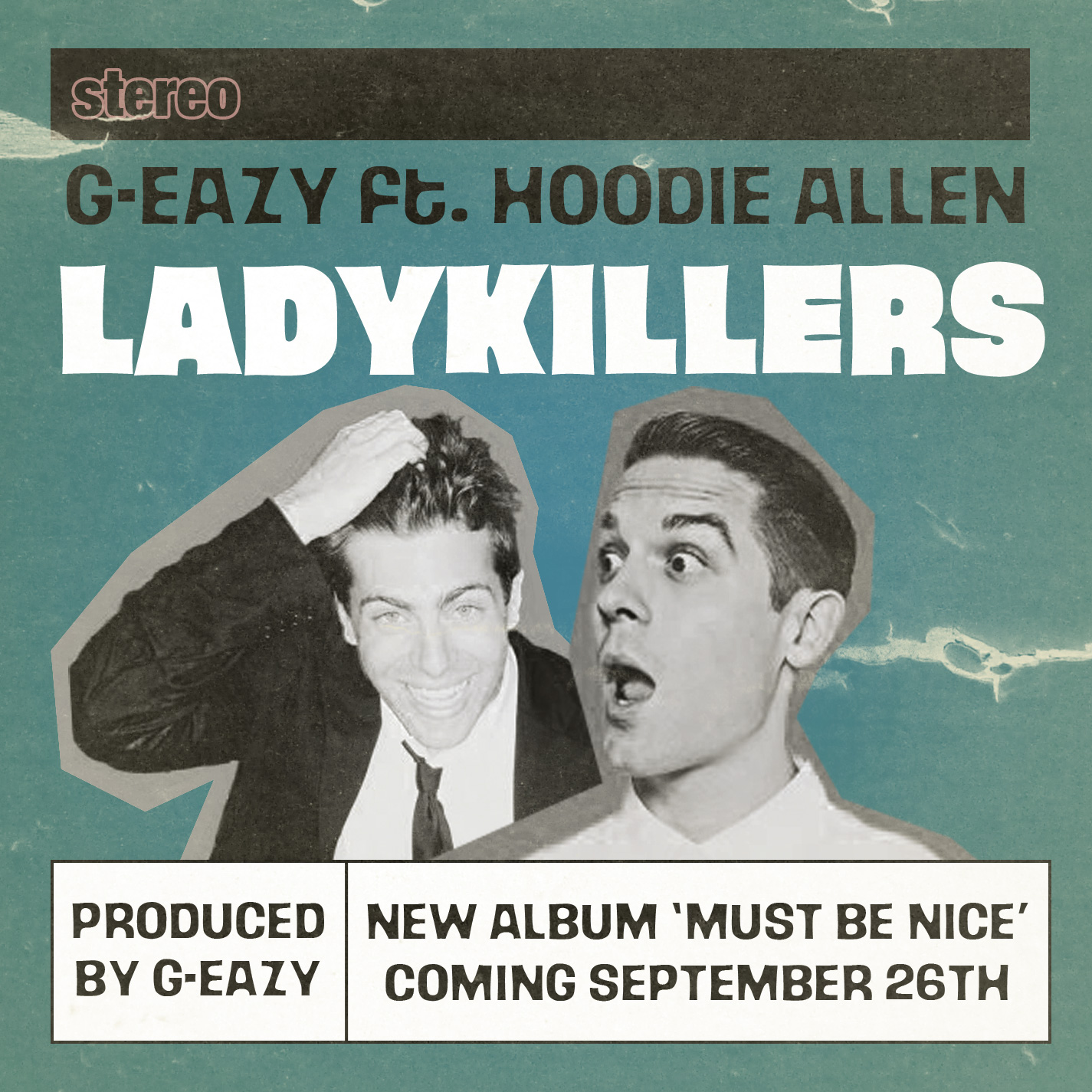 When we last talked to G-Eazy he mentioned he would have his mixtape out in August, but it's due out in two weeks. Though, if he keeps putting out shit like this, I think no one would mind the wait.
"Lady Killers" is more of a G-Eazy sound, but Hoodie Allen fits in nicely: a nice balance of rap and a little singing
G-Eazy's forthcoming mixtape, Must Be Nice, is due September 26.