There's something of a buzz every time I go to a show at the Irving Plaza. It's not as heralded as Terminal 5 or the Music Hall, but being one of the most conveniently-located venues in Manhattan, It's a venue that attracts a good turnout. The last show we went to at the Irving Plaza was New Politics, so a little of the NYC indie rock crowd and a very youthful presence was sure to be seen.
During a night that was filled with joy over Neon Trees newest album, and local favorites COIN, I don't imagine many geared up for the
Albert Hammond Jr. is a favorite of ours for so many reasons. One of them being his performance of The Misfits' "Last Caress" at live performances. Here, Hammond Jr. brings us a live studio performance of his new single, "Losing Touch" which was recorded at his home studio in New York earlier in May but just released today.
Described by Hammond Jr. as "a record about finding a new curiosity in life as a result of the loss of innocence that knowledge and time create," Momentary Masters is out July 31 via Vagrant/BMG and is available for preorder HERE.
Check below for the video and dates for his US tour:
MADUS @ The Viper Room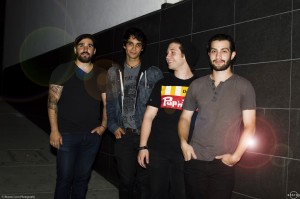 Normally, when I interview bands, all they want to talk about is the next upcoming cool thing that they are doing. Even though I asked about all the cool stuff, MADUS got pretty insightful about who they were and what they plan on doing as musicians. And I really respect these guys for being so candid. They are normal guys that just happen to be talented musicians and run a sick band.
—
BOSTON:   First off, how long have
Here's a free show for you folks in Australia. Rare Finds their iteration for their monthly club night with performances from a few good local bands.
Following a launch night that reached venue capacity at The Sly Fox in Enmore, Sydney PR agency and label services company, Rare Finds, have announced the line-up for the second iteration of their monthly club night, RARE FINDS #2.
Carrying on with the goal of curating one of Sydney's strongest showcases of home-grown indie music, Rare Finds have collated another line-up of emerging Australian acts on a single stage, including Brisbane-based indie-pop outfit, Hey Geronimo, Central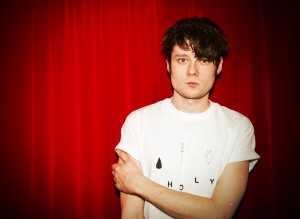 Pic from noisy.vice.com
Stockholm Syndrome, below, is the teaser track for a new album by Swedish trendsetter, Lucern Raze.
This bopping tune starts with a harmless enough, but catchy, riff. The tune builds as the distorted vocals and drums kick in. The first chorus steps it up a notch with some heavy, fuzz filled guitar a bit like Royal Blood. By the time the psychedelic organ kicks in, this tune is really on one.
The lo-fi production on this track is right on the money, as I've come to
Sydney duo LEFT have dropped visuals to their third single, "Lay With Me." Their debut LP Sirens drops in 3 days (February 6) via Create Control. The video is a somewhat mystic and hazy feel to. "Lay With Me" itself has a very Phantogram-like sound (Think of "Fall in Love").
'Sirens' is a 14 track album that explores the concept of the mythical siren; a beautiful & attractive entity that will lead to your demise, yet cannot be ignored. It also touches on Corry's obsession with sleep and nocturnal elements like the moon – her version of a siren being the constant need and
Have Mercy, through MTV! Stream, has released the single, "Two Years." "Two Years" is the third single off their upcoming A Place of Their Own album which is set to release on October 27th via Hopeless Records. 
A Place of Their Own is a much more mature album so far than their original LP, The Earth Pushed Back, when the band admitted to not knowing what they were doing (in terms of of direction of the LP). Brian Swindle has come to a place of his own in leading the vocals for Have Mercy. So far A Place of