Have you heard of the TV show The Slap? Really, no? A couple of months ago, here in Australia, it was everywhere. You couldn't turn your channel onto the Australian Broadcasting Commision for two minutes without being bombarded for promos for it.
I am too young and innocent and delicate to watch the show, but I could deduct that is was a whole lot of family arguments, explicit sex scenes and drama. What I was really excited about was the song used for the promo. It was called Jungle, by the up and coming indie darling Emma Louise.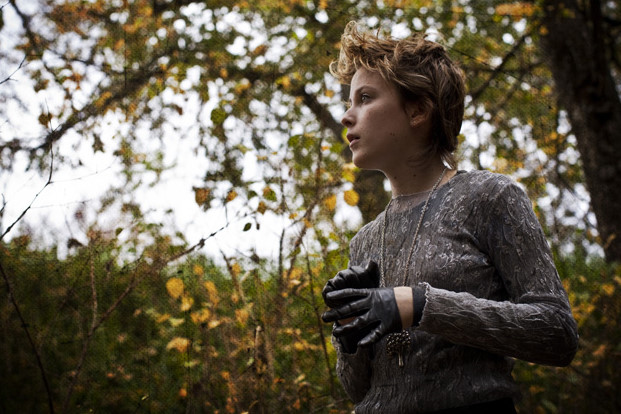 I came across the song on a whim a few months ago, breaching my internet limits (I'm so rebel) to get it in the Triple J podcast. I didn't even listen to it beforehand; just pressed "Download" like all good people should. I cannot remember the amount of times I've stumbled across brilliant music just because I felt like wasting up the internet usage.
Afterwards, I listened to it. I had, like I said, not heard of Emma Louise, but this song turned out to be a pulsating pop gem, with washes of lush electro sounds, rumbling exotic percussion and her sweet voice earnestly painting a picture of tension. It was beautiful, and quite hard to believe that she was a newcomer on the scene.