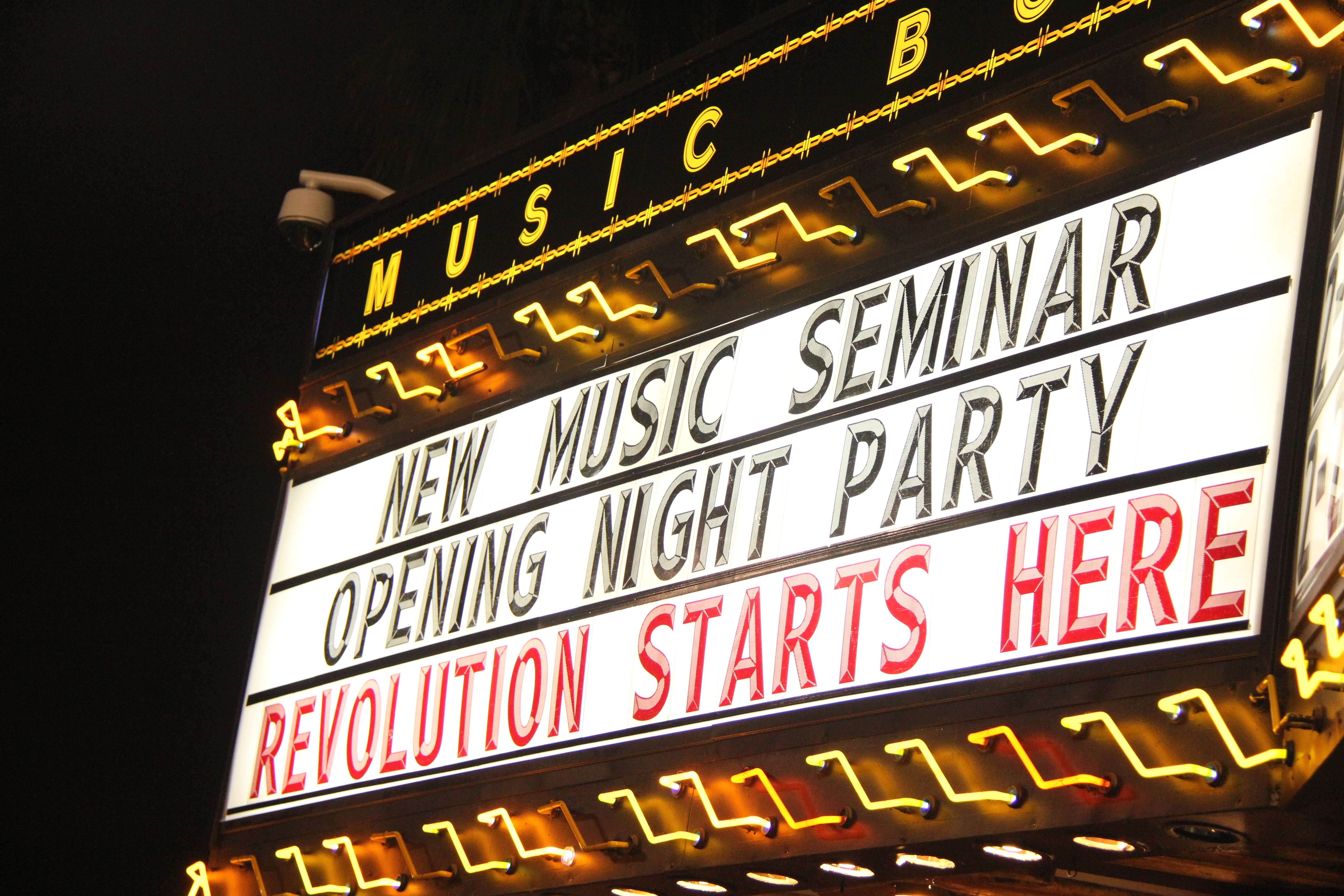 New Music Seminar kicked off its LA event with a sold-out, Red Carpet Opening Night Party, "The After Grammy Jammy." Special performances were set by UK sensation, King Charles; Jessie Malakouti; Ben Hunter; Of Verona; DJ Mia; and, featured a spectacular performance by  The Little Death.
Notes from the performances:
King Charles – I was disappointed that he only performed three tracks but his performance was nothing short of amazing,=.
Jessie & The Toy Boys – The ever-so  beautiful Jessie Malakouti did her thing on stage. She's clearly more trendy than some of the artists out right now, especially as she continues to take her "b***es" wherever she goes.
Ben Hunter – Nice, and soulful with a New Orleans-twist is all I can say. But, I'm still shocked that he wore cleats as shoes on stage while he was performing.
Of Verona – They were able to pump a little jolt into the crowd with the lead singer's beautiful voice.
Blaqstarr – He's a better DJ than singer/rapper. He shouldn't be allowed on the mic, yet.
The Little Death – I'm not a fan of their genre (country-rock) but I can see why their getting pretty big. They have an outstanding band from lead singer to backup singers, they're all great.
Check out some of the video and pics on the next page: